PROFILE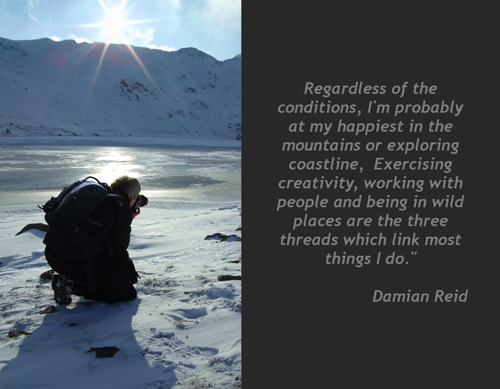 Damian Reid is a professional landscape and nature photographer. He lives in two counties, in a small coastal village in Northumberland and in Penrith, Cumbria on the edge of the Lake District. Known for his graphic style, he captures striking, atmospheric photographs which convey the natural beauty of Northern Britain. He has regularly supplied imagery to a wide range of clients and exhibited throughout the north. Damian's photographs can be seen in a number of galleries and venues, as well as here online. The images on this website represent only a small sample of his work.
Approach to Photography
Having spent much of his life outdoors, Damian has a great appreciation of the natural world. Initially working with 35mm and medium format film cameras, he found that photography ideally combined his love of nature with his creative and technical interests. His aim is to portray the essence of a subject, whether that be conventionally beautiful or harsh and cold. To this end, he steers away from taking postcard style shots. He tends to look for a more intimate angle when shooting scenes rather than adopting a 'chocolate box' approach.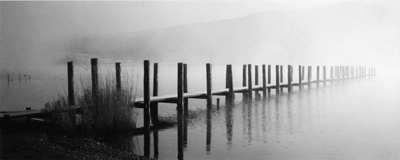 It may sound a little clichéd, but he also strives to take photographs which communicate the intricacies found in nature while at the same time increasing environmental awareness.
Although Damian now shoots almost exclusively using digital equipment (full frame Canon and Nikon), his beginnings in film photography engendered a strong desire to record the landscape at its natural best, and nothing more. As a result he likes his photography to display authentic moments in time, free from overt computer manipulation.
PERSONAL BIO
Aquaculture & Fishing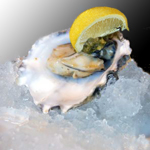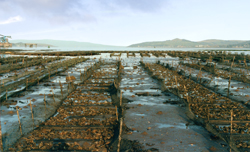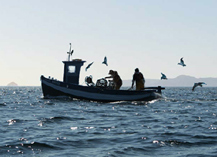 Damian has had an interesting business career. It began when he moved to the west coast of Scotland where, in partnership, he established, a shellfish farm cultivating oysters and clams over acres of seabed. They operated a commercial fishing boat in the initial years while developing the farm. Sold in the 90s, it is still a thriving enterprise today.
Watersports Centre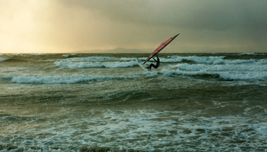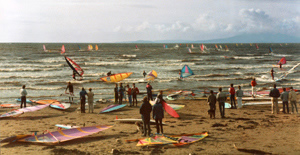 As an RYA windsurfing instructor, Damian set up a watersports training centre at Seamill, North Ayrshire in the 1980s. Employing several staff, the facility offered windsurfing and waterskiing courses to people of all ages. The centre's shop sold associated equipment, including a range designed by Damian himself.
Horticulture & Holistic Medicine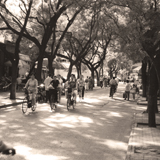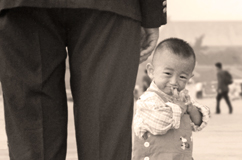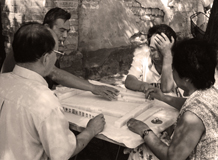 In the early 90s, Damian returned to the north of England to work in horticulture and landscape design. While doing so, he developed an interest in herbology and acpuncture. It led him to use weekends/evenings to train as a practitioner of Chinese Medicine. Qualifying in 2000, it involved study and clinical practice in the UK and hospitals in China.